Sacombank offers many traveling incentives for cardholders this summer
29/03/2019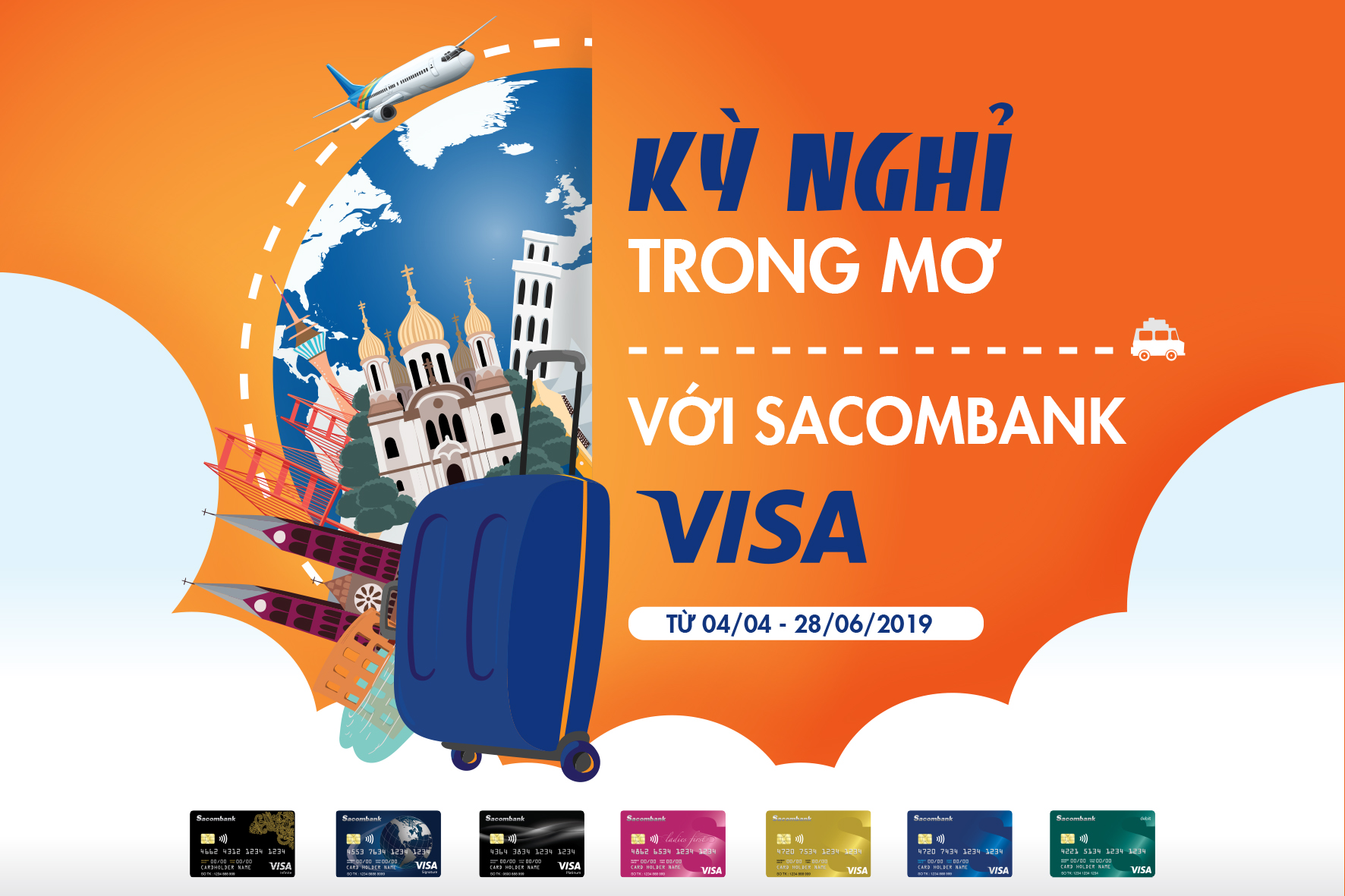 From April 1, 2019 to September 30, 2019, Sacombank international credit cardholders (except for Business Cards) only need to send a message to 8149 (VND 1,500) with the syntax THE VIVU <4 last digits of Card number> will be entitled to preferential treat for overseas purchases, not applicable to online transactions. Accordingly, cardholders are entitled to a preferential foreign currency transaction fee of only 1.5% (maximum VND 500,000) when having total shopping transaction value from VND 5 million. In addition, Sacombank Visa Signature cardholders will enable to accumulate and multiply 3 times Sacombank miles to redeem multiple airlines tickets, award miles / qualifying miles for Vietnam Airlines, annual fees or cash; For other international credit cardholders (except for Sacombank JCB Ultimate, Visa Platinum Cashback), the reward points will be accumulated and multiplied 3 times to redeem for Sacombank Sapphire program. The gift list can be viewed at website khachhangthanthiet.sacombank.com.
From April 4, 2019 to June 28, 2019, Sacombank Visa cardholders will receive a discount of VND 500,000 when purchasing international flight tickets every Thursday and making hotel reservations abroad every Friday through Traveloka website or mobile app; 10% off (up to VND 1 million), unlimited number of offers when paying for "Tour and sightseeing" service every Sunday via Klook website or mobile app.
For details information, please kindly contact Hotline 1900 5555 88 or 028 3526 6060; access to website khuyenmai.sacombank.com and register card online at website card.sacombank.com.vn.