Sacombank organized the 7th "Red Journey"
09/08/2019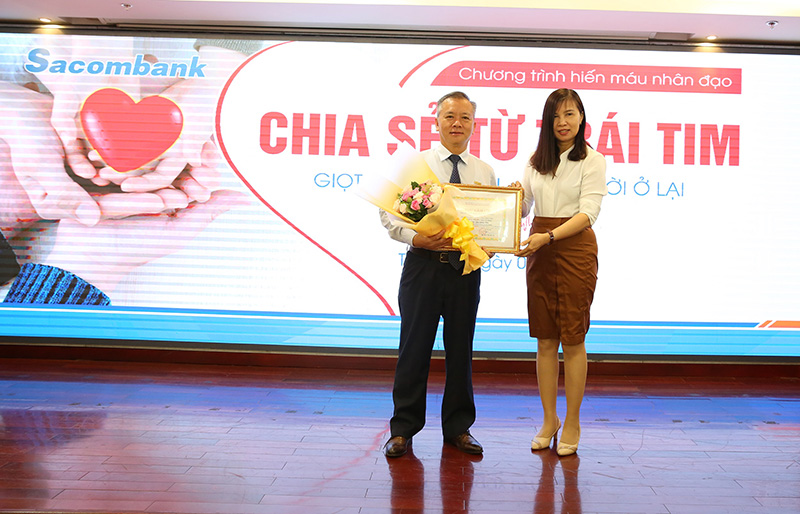 Ho Chi Minh City, August 9, 2019: Within the framework of the blood donation action chain in 2019, more than 600 Sacombank employees and customers in Ho Chi Minh City donated nearly 1,000 units of blood. Previously, from July 20, 2018, this program was organized by Sacombank in units across the country. Thousands of blood units have been received by blood donation centers of provinces and cities to be transferred to blood and blood transfusion centers, thereby contributing to overcoming anemia in hospitals and medical establishments.
The Red Journey is a campaign of humanitarian blood donation with profound humanitarian charity, which was launched by the National Steering Committee to encourage voluntary blood donation in Vietnam. The amount of blood donated will contribute to the necessary blood supply in the hospitals, especially in times of stressful blood scarcity like the annual summer.
From 2013 to present, Sacombank has accompanied the humanitarian campaign "Red Journey" in many provinces and cities across the country. This program has been carrying deep humanity purpose, a very meaningful activity in humanitarian work to save people lives with their own rare blood. In 2019, Sacombank continues to accompany the 7th Red Journey program on a national scale with the message "Sacombank - Sharing from the heart". Through the program, Sacombank wishes to share its contribution to build community and spread this noble behavior to each Sacombank's customers and employees.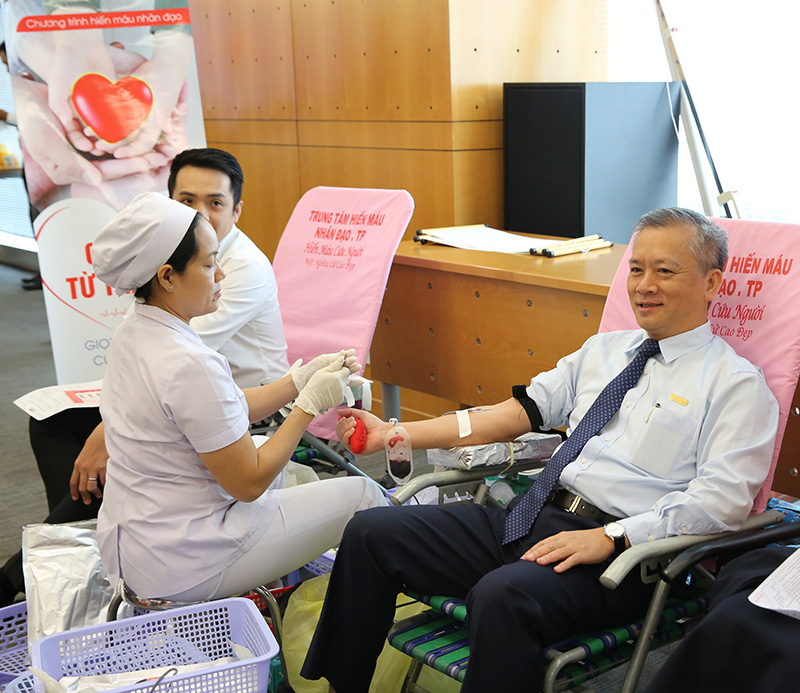 Mr. Phan Dinh Tue - Secretary of Party Committee, Deputy General Director, Chairman of Sacombank Union Labor participated in blood donation.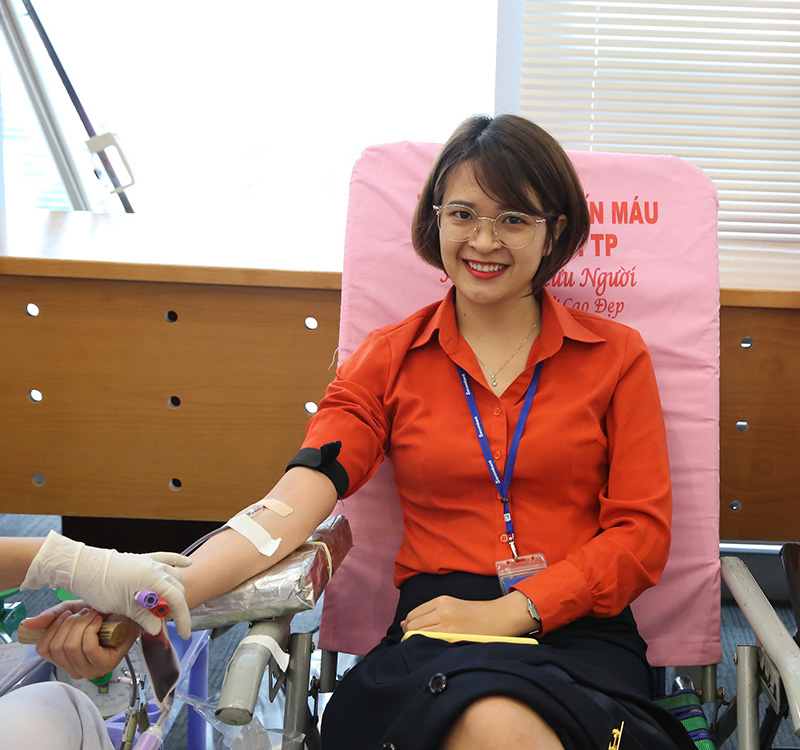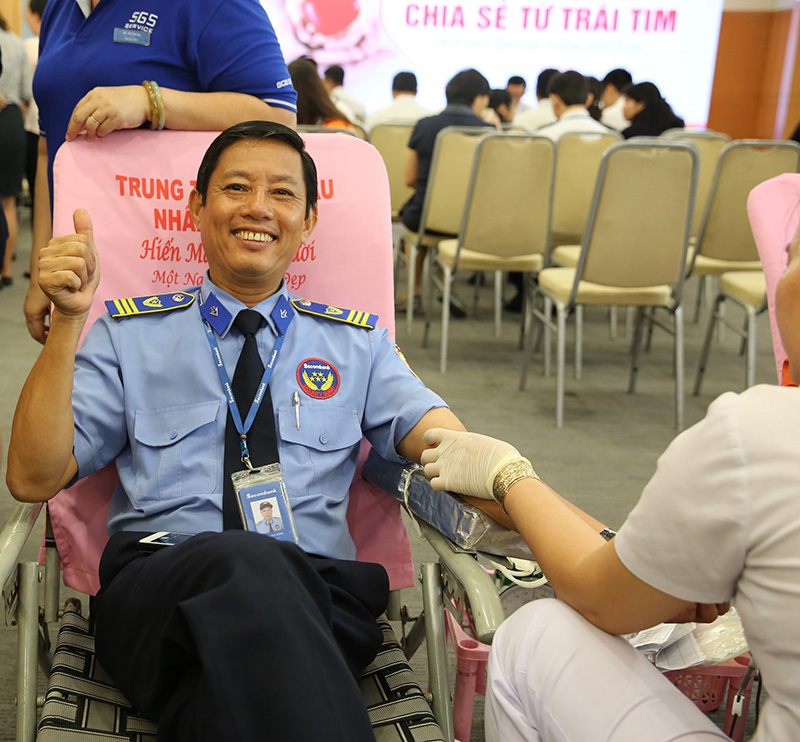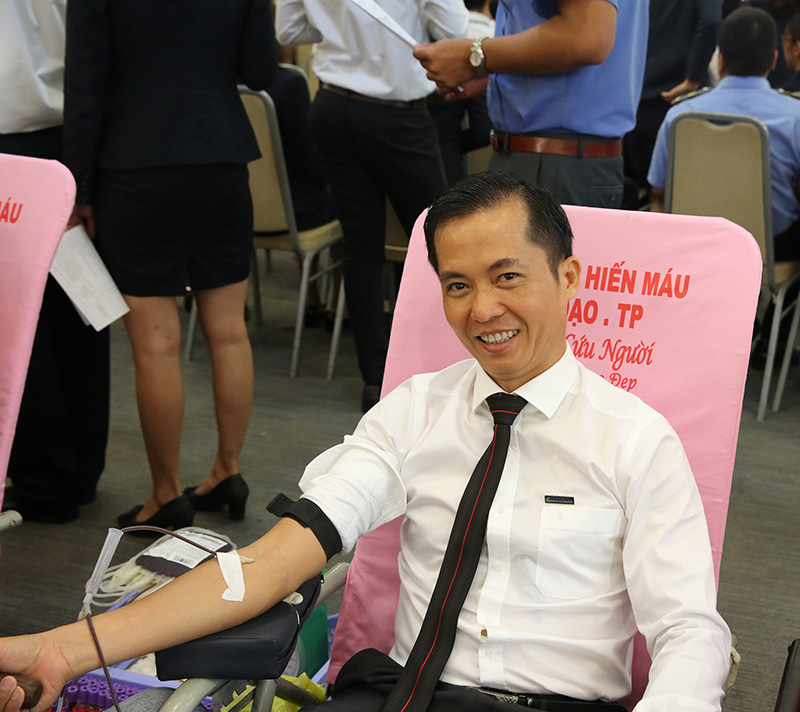 Sacombank's employees responded positively to the blood donation campaign to save people's lives.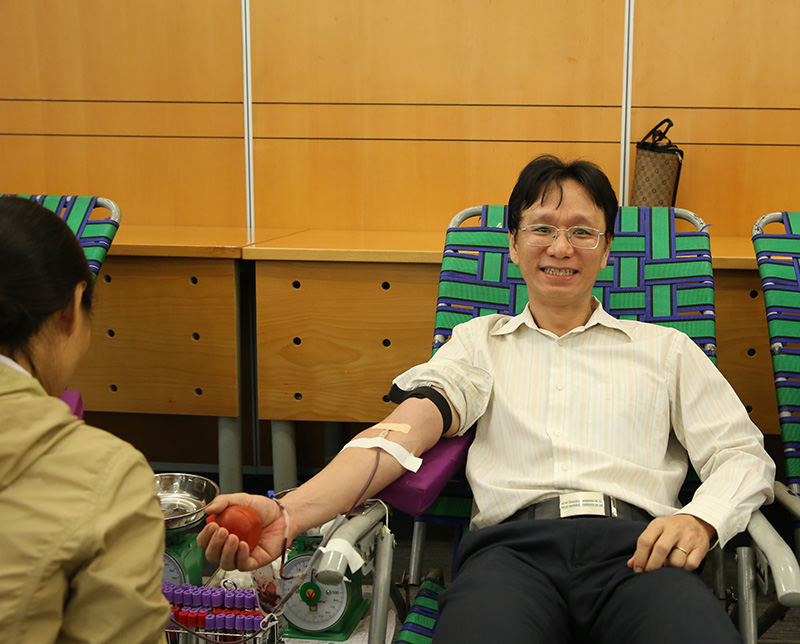 Customer Nguyen Xuan Do Thang has been with Sacombank's blood donation program for 7 years.
In addition to the blood donation program, Sacombank also organizes many activities toward community such as the "Spring Warmth" program to bring "Tet" spirit to disadvantaged people, children and the elderly in shelters across the country; organize the "Vietnam Sacombank Running for Community Health" tournament to encourage the spirit of sport training; running scholarship fund named "Sacombank nurturing dreams" ... Besides, Sacombank has also implemented the program "Potential trainees" and "Sacombank semester" to create internship opportunities for the final year students of the economic sector to experiment real work environment and to develop their professional skills.