Enjoy receiving remittances with Sacombank Visa debit cards
16/12/2020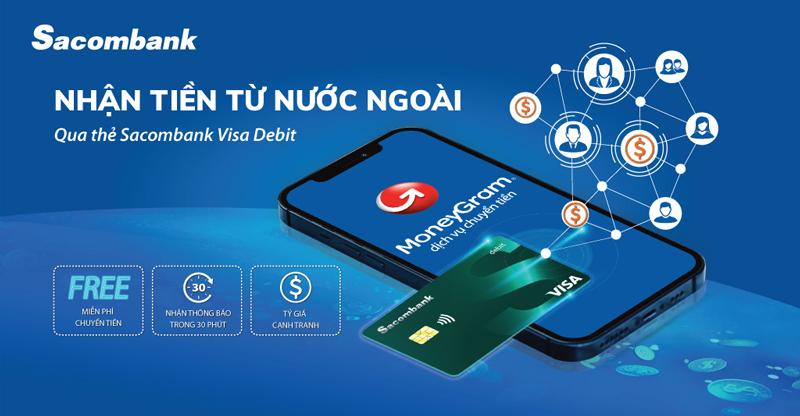 Accordingly, in addition to methods of receiving remittances at homes, banks, through bank accounts or from ATMs, Sacombank Visa international debit cardholders can now easily receive money from abroad via MoneyGram fast and free of charge. After senders complete filling in required information and Sacombank Visa Debit card numbers of receivers, receivers will receive money in the card account with a competitive exchange rate without any further verification.
Moreover, Sacombank has just applied a new preferential policy for customers opening accounts to receive remittances, including non-fee for account management or VND payment account combo within 6 months from the date of opening, non-fee for safe custody service in 3 months from the date of opening the service agreement (with a maximum of VND300,000), preferential exchange rates for buying foreign currencies and attractive deposit interest rates on remittances deposited in the bank.
For more information, please call our hotline at 1900 5555 88 or 028 3526 6060, visit the website khuyenmai.sacombank.com and apply online for a card at dangkythe.sacombank.com.