"Pay Now – Enjoy Uncountable Refund" with Sacombank
19/02/2020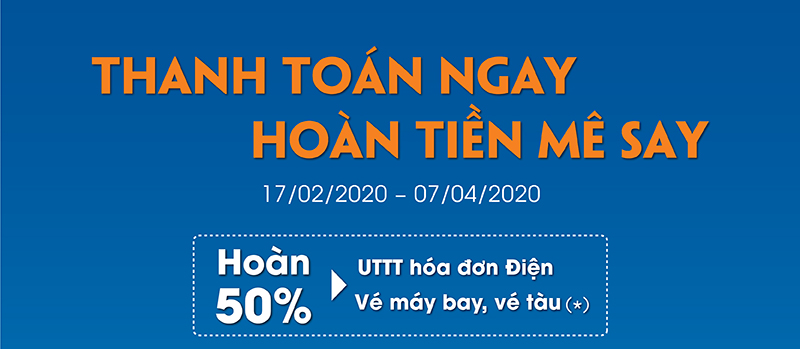 Accordingly, individual customers registering for the service of automatic deduct electricity bill payment and having successful payment transactions during the promotion period will be refunded 50% of the invoice value (maximum VND 50,000). Each contract will be refunded 1 time and each customer will be refunded up to 10 contracts.
Besides, when buying flight tickets, train tickets successfully via Sacombank mBanking application during the promotion period, customers will receive 50% cash back of the ticket value (maximum VND 200,000). Each customer will receive a refund 1 time when buying flight tickets and 1 time when buying train tickets.
The cash back will be transferred to the account or card that the customer used to make the transaction.
Sacombank mBanking is a financial management application, fully integrated with modern banking service to provide customers with many outstanding utilities. Especially, all online transactions are authenticated on high-tech platforms, improving information security and advanced user experience.
Through Sacombank mBanking application, customers can manage and perform financial transactions with the Bank anytime and anywhere from essential banking transactions such as: money transfer, payment, deposit, loan disbursement... to e-commerce services such as travel tickets, hotel reservations, movie tickets, and experience modern payment technology using QR codes.
Customers can easily download the application for free from the App Store or Google Play.
For further information, please kindly contact: 
• All transaction office of Sacombank nationwide, hotline 1900 5555 88; 
• Email: ask@sacombank.com;
• Website: www.sacombank.com.vn.