Sacombank gives fabulous privileges to corporate cardholders
09/06/2020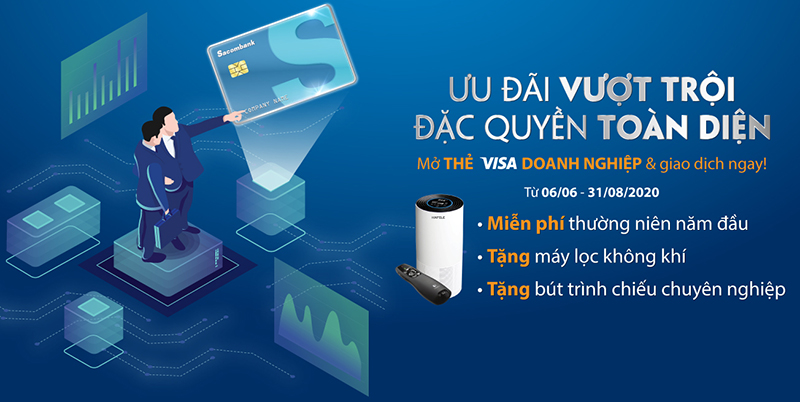 Accordingly, corporate clients opening new Sacombank's credit/debit cards and activating cards within 15 days from the date of issue will enjoy annual fee free for the first year. 150 first corporate clients opening new credit cards and spending from 30 million dongs will receive an air purifier every month during the program. Besides, 500 corporate clients opening new debit cards and spending from 5 million dongs will receive a high-quality presentation pointer. With Sacombank Visa cards, corporate clients get offers of communication, marketing, apps from partners: Google Ads, Microsoft Office 365, LiveChat, Skyroam, Linkedin and other offers of services in relation to holding conferences, business trips and more. The Sacombank Visa Platinum cardholders especially enjoy free dinning at premium restaurants nationwide. 
With Sacombank corporate cards, corporate clients can limit cash transactions, manage the account flexibly anywhere at any time and meet demands for short-term funds as well. Corporate clients can buy and pay later with 0% interest up to 55 days. 
For more information, please visit the website www.sacombank.com.vn or www.khuyenmai.sacombank.com, call our 24/7 hotline at 1900 5555 88; or email to ask@sacombank.com.