Sacombank organizes a tennis tournament to celebrate Vietnam Entrepreneurs' Day 2020
11/10/2020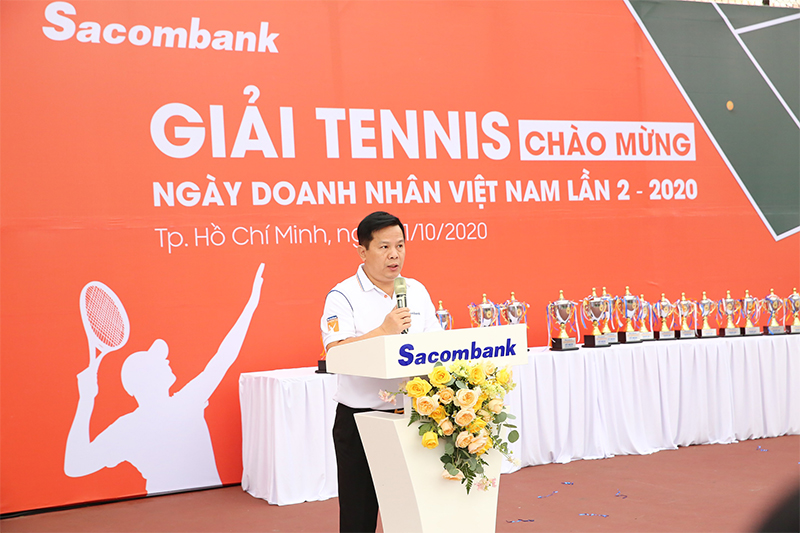 The tennis tournament involved three events: mixed doubles, under-45 men's doubles and from-45 men's doubles. The tennis players competed in a round robin and the current tennis rules of the Vietnam Tennis Federation were applied to choose two finalists each for the final round. The matches were played on a standard court and supervised by a professional team of referees to ensure fairness and high professional quality.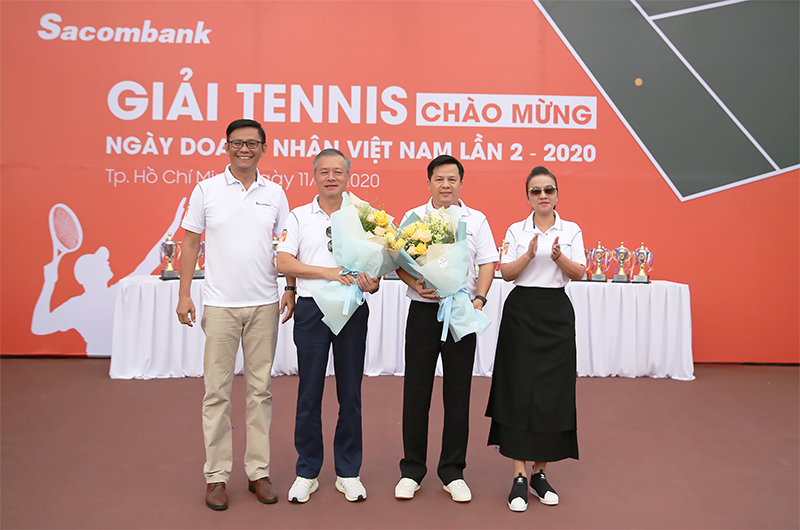 Ms. Nguyen Duc Thach Diem, Board Member cum CEO of Sacombank and Mr. Doan Thanh Tung, General Secretary of Vietnam Tennis Federation, give flowers to appreciate Mr. Phan Dinh Tue, Secretary of Party Committee cum Deputy CEO of Sacombank and Mr. Dao Nguyen Vu, Deputy CEO of Sacombank cum Head of the tournament organizing committee for holding a meaningful tournament.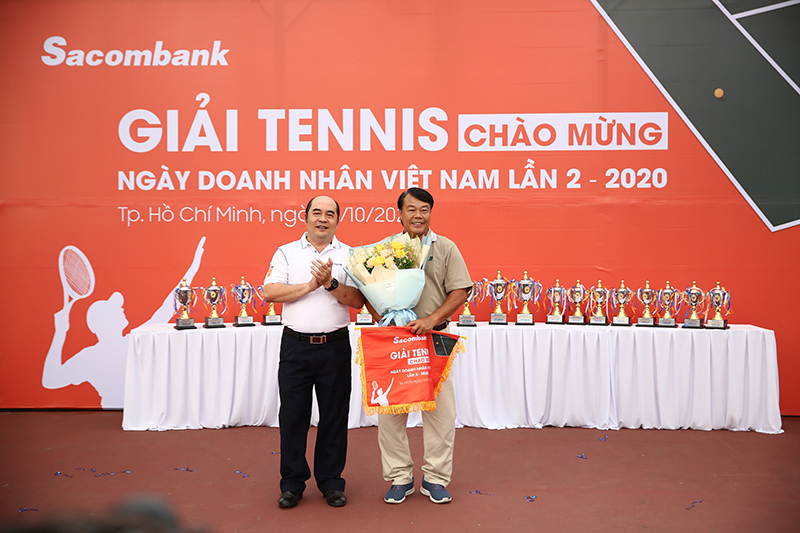 Mr. Ho Xuan Lam, Vice Chairman of Labor Confederation Ho Chi Minh City, gives flowers and a memorabilia tennis tournament flag to referee Nguyen Van Dung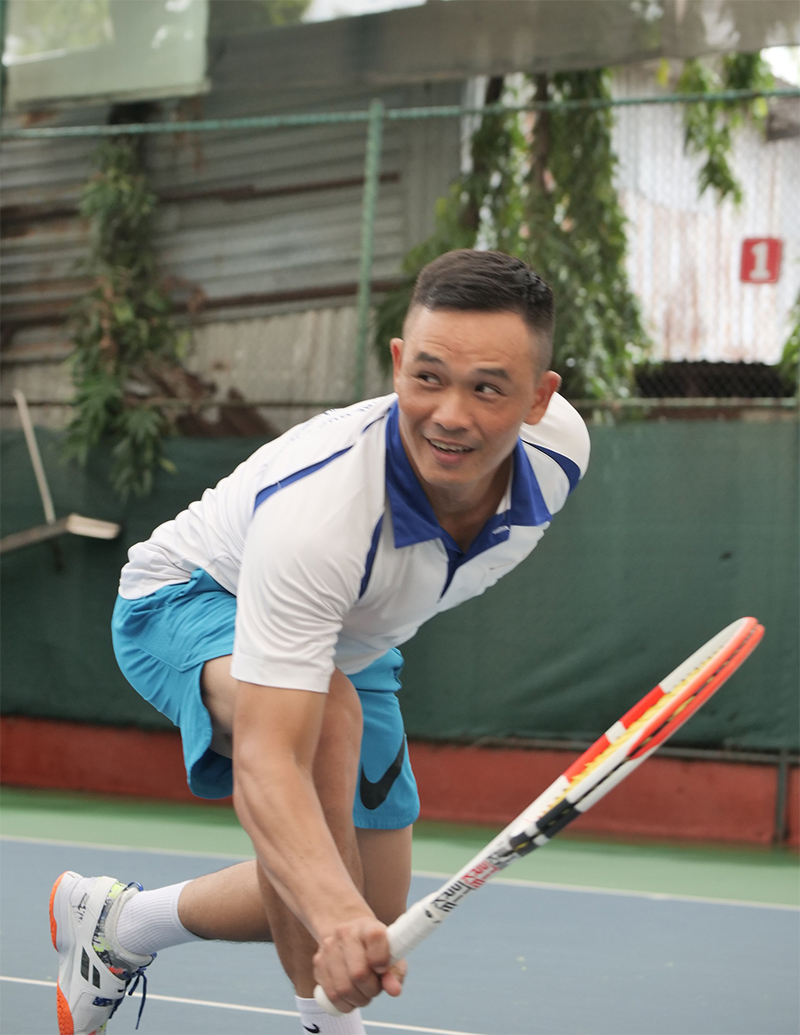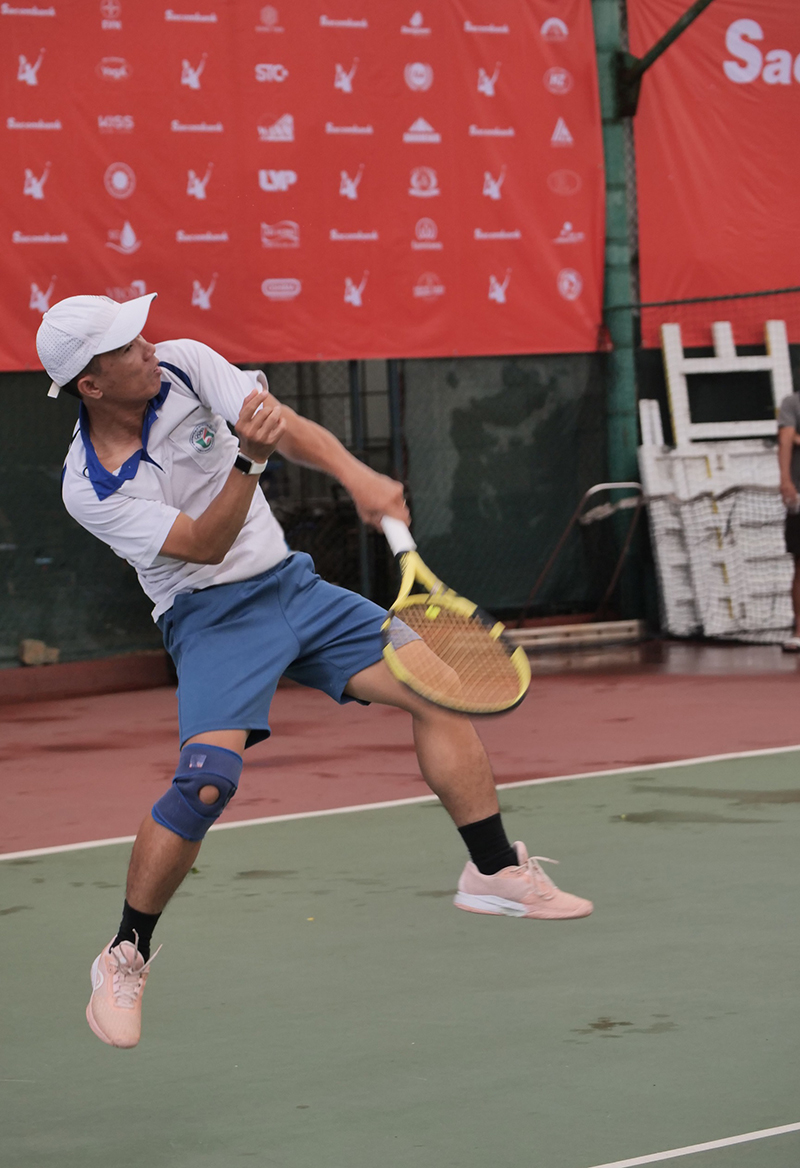 Players compete at the tournament
In addition, in response to promoting green credit and strengthening companionship with businesses with the Government, Sacombank has implemented a loan program offering up to 70% of needs of funds for solar power projects applied for corporate customers in the Southwest, Southeast, South Central and Central Highlands regions with a preferential lending interest rate of 8.5% p.a. for the first year and a maximum loan term of 96 months. Sacombank has previously offered preferential loans of VND15,000 billion with lending interest rates from 5% p.a. to support businesses to recover and develop their businesses after the Covid-19 epidemic. Simultaneously, the bank has launched a preferential fee program of "Accompanying with enterprises" for corporate customers using the bank's services with a total preferential value of more than VND8 billion.