Get free $5 when receiving money from abroad with Sacombank Visa Debit card
01/07/2021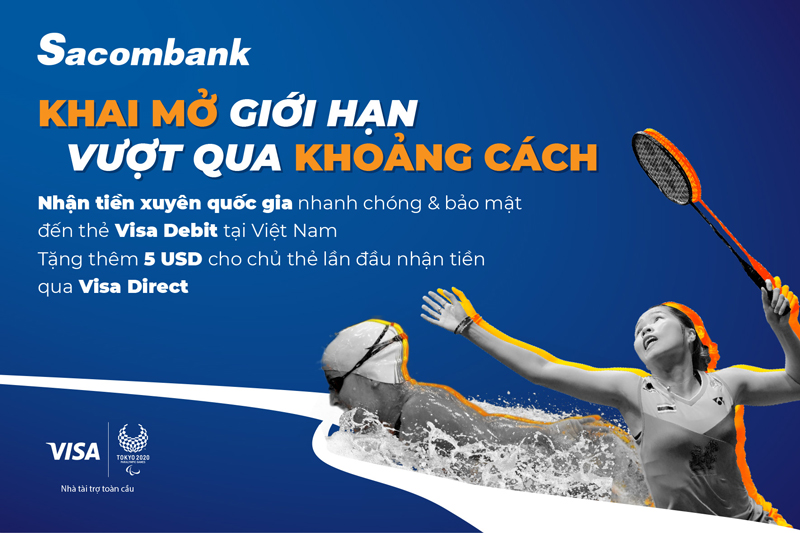 Besides the remitted money from abroad to Vietnam and receiving it at home, at the bank, via an account or at an ATM, Sacombank Visa Debit international payment cardholders can easily receive money transferred by MoneyGram or Remitly, fast and free. After the remitter completes the procedure of entering the recipient's information and Sacombank Visa Debit card number, the cardholder will receive the money in the card account at a competitive foreign currency exchange rate without any further authentification steps.
In addition, Sacombank is applying preferential policies for customers who open accounts to receive remittances, including: free account management or combo VND payment account for 6 months from the date of opening; free asset preservation service for 3 months from the date of opening the contract (maximum VND300,000); preferential exchange rates for buying foreign currencies and interest rates on savings from remittances.
For more information, please kindly contact Hotline 1900 5555 88 or 028 3526 6060; Visit website khuyenmai.sacombank.com and register for a card online at website card.sacombank.com.vn.