Sacombank and Dai-ichi life Vietnam are the most trusted bancassurance service providers in Vietnam 2021
31/08/2021

Sacombank and Dai-ichi Life Vietnam are highly appreciated based on strict criteria related to financial indicators, reputation, scale of Bancassurance project, product and service quality, as well as efforts to bring to package benefits, improve customer experience... As of August 2021, Bancassurance service of Sacombank and Dai-ichi Life Vietnam has provided high-class financial services to more than 226,000 customers with a total insurance premium revenue reached more than 4,800 billion dong. In addition, efforts have been made to support and settle insurance benefits for nearly 1,200 insurance policies with a total value of up to VND 87 billion.
After 4 years of cooperation, Sacombank and Dai-ichi Life Vietnam always strive to be creative and innovative in order to bring the highest satisfaction to customers through a diverse product portfolio, meeting the needs of customers. The outstanding products are An Tam Investment and An Tam Hanh Phuc, which have marked a step forward in developing a high-end product line aimed at a diverse customer segment, especially VIP customers, not only helping to ensure the safety of customers with comprehensive protection but also meet the investment needs of customers with abundant financial resources to increase asset value. In particular, besides business efforts, Sacombank and Dai-ichi Life Vietnam have carried out many meaningful activities for the community such as donating houses of affesion, sponsoring water purification systems and thousands of scholarships to students with the spirit of overcoming difficulties in all provinces and cities across the country with a total donation of more than 3 billion dong.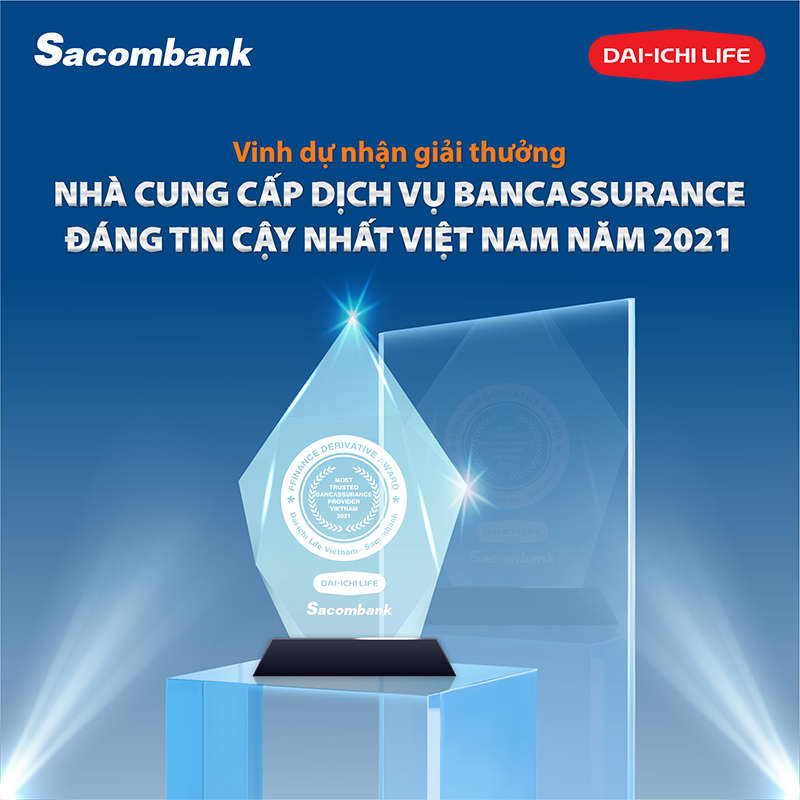 For detailed information, please kindly contact Sacombank transaction office nation wide; hotline 1900 5555 88; Email: ask@sacombank.com; Website www.sacombank.com.vn.