Sacombank fosters further hopes for children with cancer in Vietnam
31/03/2021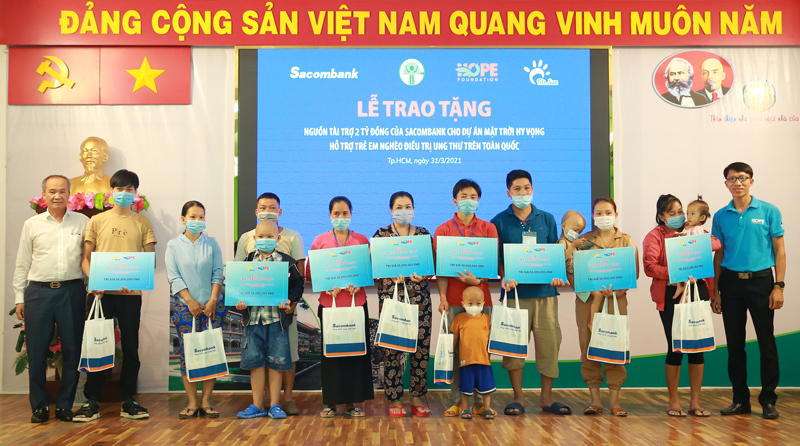 According to Globocan International Cancer Research Organization, in 2020, Vietnam is estimated to have 182,563 new cases and 122,690 deaths due to cancer. Therefore, cancer is always one of the top concerns of the Ministry of Health as well as the whole public in general, especially for childhood cancer.
With the motto "Accompanying for development", Sacombank has implemented many annual activities for the community such as "Spring warming love", humanitarian blood donation "Share from the heart", the marathon campaign cross country called "Run with Sacombank for public health", "Nurturing dreams scholarship"...
In 2020, Sacombank contributed more than VND21.1 billion to activities against Covid 19 pandemic and overcoming damage after natural disasters. In addition, Sacombank and Dai-Ichi Life Vietnam have jointly deployed volunteer activities that bring many practical values to the community with a total value of nearly VND2 billion.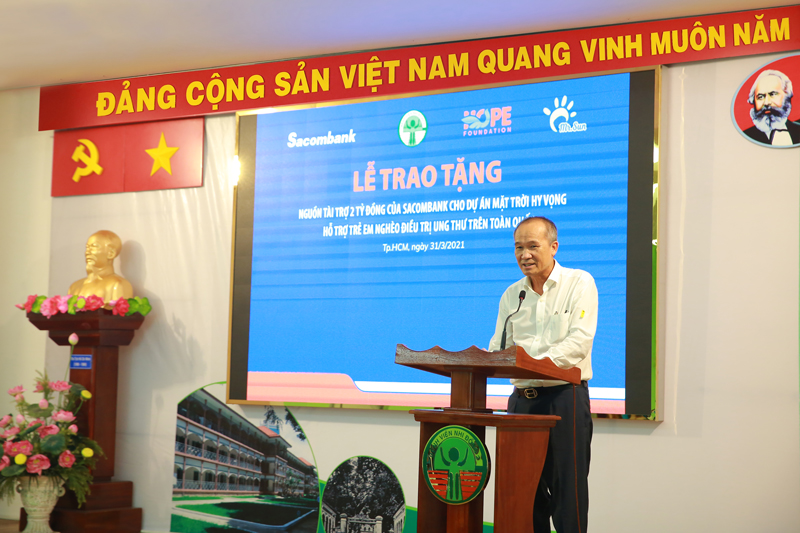 Mr. Duong Cong Minh, Chairman of Sacombank's Board of Directors, given a speech at the Ceremony of awarding VND2 billion to the Mat Troi Hy Vong project - supporting poor children with cancer treatment nationwide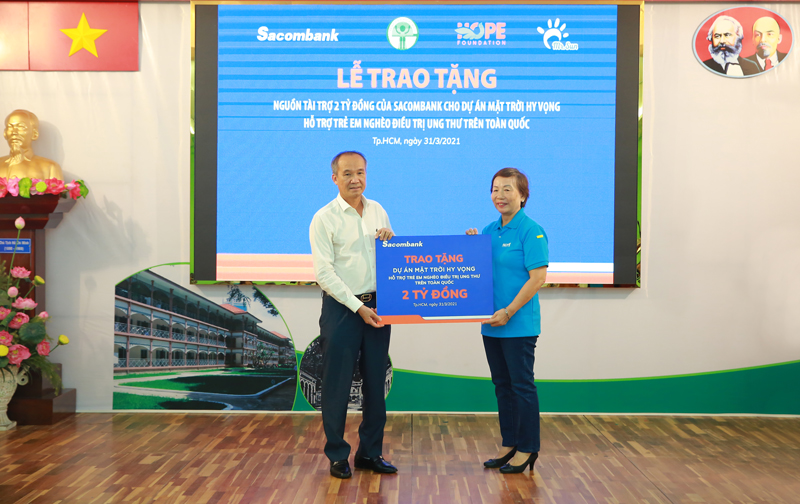 Mr. Duong Cong Minh, Chairman of Sacombank's Board of Directors, presented VND2 billion to the Mat Troi Hy Vong project
Practical and meaningful gifts are given to the unfortunate children with cancer at Children's Hospital 2 - Ho Chi Minh City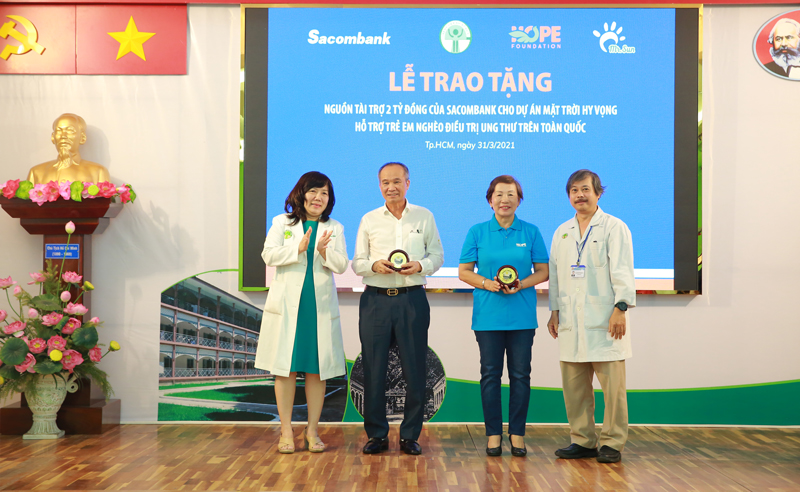 Mr. Duong Cong Minh, Chairman of the Board of Directors of Sacombank and Ms. Truong Thanh Thanh, Chairman of the Board of Directors of Hy Vong Fund received the campaign medal from the Board of Directors of Children's Hospital 2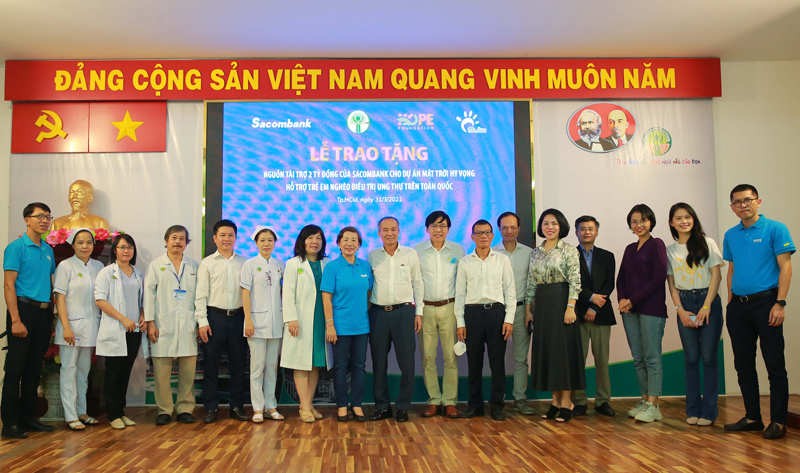 With a funding of VND 2 billion, Sacombank will contribute to foster the hope for the poor children with cancer in Vietnam