Sacombank received international award from International Business Magazine
03/12/2021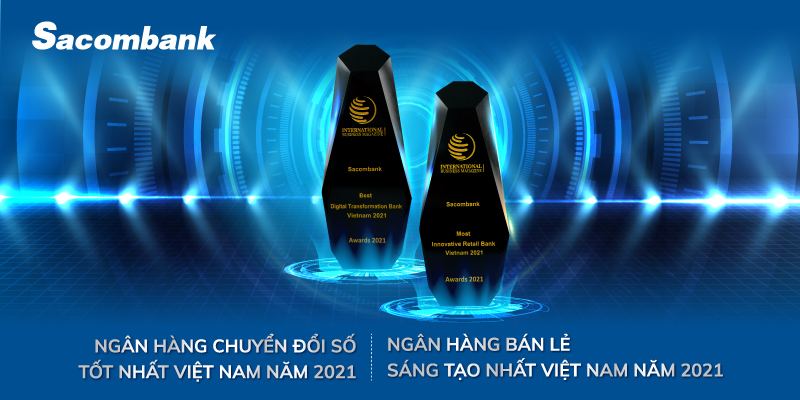 IBM also voted Sacombank Remittance Express Company Limited (Sacombank-SBR) to be the Excellence in Remittance Vietnam 2021 and Customer Satisfaction in Remittance Service Vietnam 2021 by continuous efforts in enhancing the quality of remittance services through investment, technology improvement, diversification of payment methods with fast procedures, taking advantage of the network of the bank, expanding the market around the world.
International Business Magazine is a prestigious international magazine in the field of finance and banking, headquartered in Dubai (UAE). Every year, IBM Awards awards certificates to prestigious organizations and large enterprises with outstanding achievements in business activities around the world.
As one of the leading retail banks, Sacombank always innovates and continuously deploys digital solutions and online utilities in line with market trends to accelerate on the digital transformation race. The honour of receiving these awards is a proof for Sacombank's restless efforts and right direction on the journey to bring optimal experiences to customers.
It can be said that digital transformation has really created strong transformations and brought great efficiency to Sacombank. In addition to developing modern products and services, Sacombank also actively transforms in management and administration activities to increase labour productivity, improve work quality, and raise brand awareness.
Earlier, Sacombank also received many digital transformation awards from prestigious organizations such as: The Bank with the best technology and operational system in Vietnam in 2021, the Bank providing the best financial transactions in Vietnam in 2021, Top 10 Sao Khue 2021, Typical Digital Transformation Bank in 2020…