88 individual customers won "Explore the journey - Win super gifts" – 2nd lucky draw of Sacombank
06/09/2022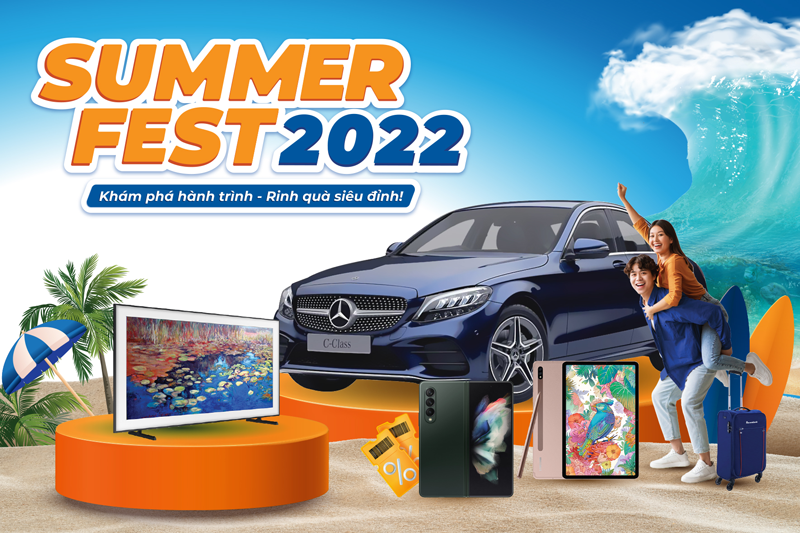 Specifically, there were 13 customers won the 55-inch Smart TV Frame Qled 4K prize worth VND 30 million each and 75 customers won the Travel Voucher worth VND 10 million each. This is the second draw of the program. The 1st draw was held on 29/7 and the next and final draw will be held on 30/9/222.
The list of winners of the 2nd draw is posted on website: https://khuyenmai.sacombank.com
"Explore the journey - Win super gifts" was a promotion program for individual customers using services at counters, Internet Banking, Mobile Banking, Sacombank Pay, current account, savings account, credit card and An Tam Dau Tu insurance with many attractive incentives and prizes with total valued up to VND 39 billion. With 3 monthly draws and a draw at the end of the period, the program provided customers thousands of chances to win a Mercedes C200, deposit certificates worth VND 100 million, 55-inch Smart TV Frame Qled 4K, Samsung Galaxy Z Fold 3 256GB phones, 58 Samsung Galaxy Tab S7 64GB tablets, Sacombank luxury travel suitcases, etc.