Sacombank is the bank with the best foreign exchange and capital market activities in Vietnam in 2022
11/07/2022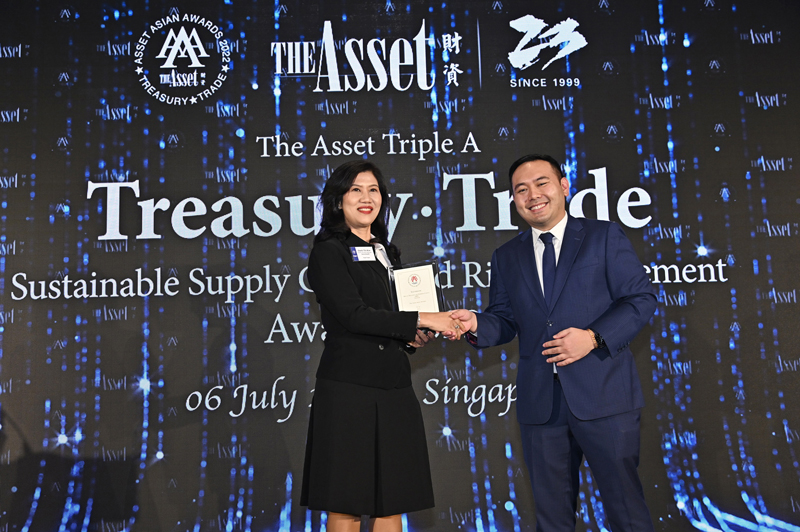 Sacombank was highly appreciated by the Voting Council for focusing on risk management and optimizing profits for customers together with experienced team and advanced technology solutions in the modern era.
Not only that, the Bank also provides a wide range of foreign exchange services for individual and corporate customers through a network of 566 transaction points covering 52/63 provinces and cities in Vietnam and two countries Laos, Cambodia as well as online transaction channels such as Internet Banking, Mobile Banking with modern technology and high security, the strength of abundant and diverse foreign currency liquidity, an experienced consulting team to promptly respond to all demand for foreign currency trading (spot, forward, swap, options) with competitive exchange rate, flexible payment time, quick procedure...
In addition, Sacombank is one of the few commercial banks allowed to deploy Commodity Price Derivatives (Futures and Options solutions). The bank is providing a diversified product portfolio in many fields such as agricultural products, metals, energy, etc., and supports customers to proactively manage commodity price risks, optimize income and incurred expenses in the future to stabilize production and business activities. In addition to effective solutions to prevent risks of commodity price fluctuations, Sacombank also applies a series of preferential policies on transaction fees.
For many years, the quality of Sacombank's foreign exchange and capital market activities has been recognized by many prestigious domestic and international organizations with awards such as: The best foreign exchange service provider in 2021 due to voted by Global Banking and Finance Review (London) magazine; The best foreign exchange service provider in Vietnam voted by Global Finance Magazine (USA); Typical retail bank voted by IDG International Data Group & Vietnam Banks Association…