Sacombank – Nurturing dreams with full scholarship for students.
29/09/2022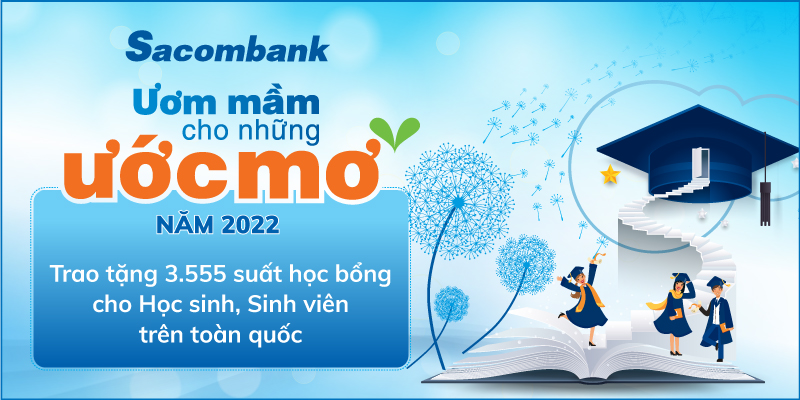 Each scholarship includes 1 backpack and cash worth VND 75 million awarded for 3 consecutive years (VND 25 million each year) until graduation.
Candidates for the scholarship are students who are studying in the 2nd year, major in economics or IT at universities and colleges in HCMC and Hanoi, with a cumulative average score over 6.5/10 or 2.5/4 in the sponsorship year.
During 3 years of receiving the scholarship, students will have opportunities to participate in social activities, physical training and team-building programs organized by Sacombank such as Volunteering activities, Job Fair, Potential trainee program, etc. as well as participating in training courses to developing skills and knowledge.
Sacombank is receiving applications from now until 15/10/2022, qualified candidates will be able to attend the Scholarship Fair organized by Sacombank to win full scholarships. Candidates can find detailed information and apply at website sacombankcareer.com. Results will be announced by 1/11/2022.
The "Sacombank - Nurturing dreams" scholarship is one of Sacombank's typical CSR activities to provide financial support poor and studious students so that they can confidently finish their study and reach goals in life. This is not only a proof of Sacombank's commitment to sharing responsibility with the community and society, but also shows the Bank's deep concern for the country's future generations.