Sacombank re-kicks off the "Steps for the community" 2022 event
17/04/2022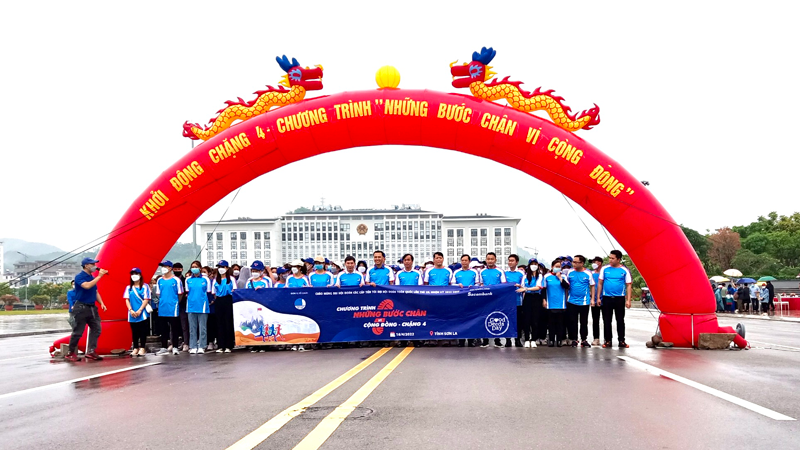 The "Steps for the community" 2022 event starts with stage 4 taken place in Son La to raise funds to build the community cultural house for La Ha ethnic minority as well as celebrate the 47th Day of liberating the South for National Reunification 30/4/1975 - 30/4/2022) and the 132nd birthday of Uncle Ho (19/5/1890 - 19/5/2022). The kick-off event of stage 4 was attended by Mr Nguyen Hai Minh, Member of Standing Committee of the Central Youth Union cum Permanent Vice Chairman of the Viet Nam Youth Federation; Mr. Mui Anh Tien – Deputy Chairperson of the Provincial Commission for Mass Mobilization. Stage 4 of the "Steps for the community" attracted more than 40,600 athletes on the kick-off day.
The online registry website www.sacombankrunnersclub.com officially opens from 00:00 on April 16, 2022 till 23:59 on May 8, 2022. The campaign does not limit the participants and does not specify the distance to register, athletes can go or jog, only need an average speed from 4 minutes / km to 20 minutes / km. On stage 4, 200 athletes accumulating the highest km will be rewarded a t-shirt, the merit certificate by the Vietnam Youth Union and embossed medals. Gifts will be sent to the athletes at the registered address at the website www.sacombankrunnersclub.com.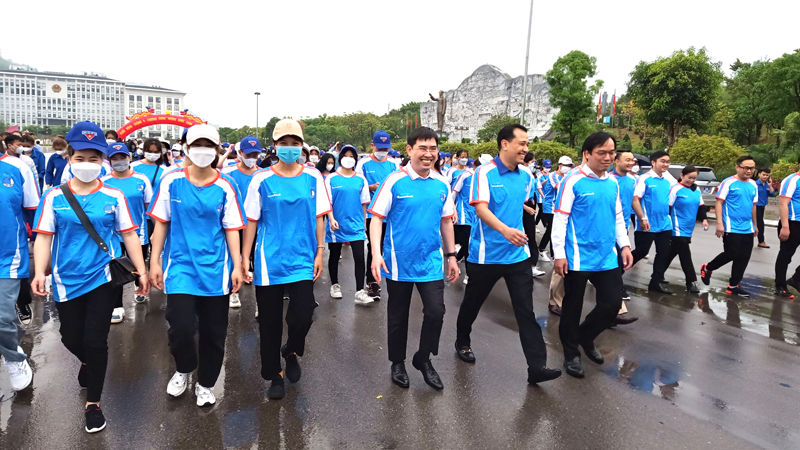 Stage 4 of the online running/jogging "Steps for the community" 2022 campaign heatedly started and attracted more than 40,600 athletes nationwide after the break due to Covid-19 pandemic.
The previous 3 stages of "Steps for the community" attracted more than 75,000 athletes and donated VND3 billion to build the community cultural houses for Lu ethnic minority in Lai Chau; Chut ethnic minority in Quang Binh and Lo Lo ethnic minority in Cao Bang. Currently Sacombank and the Vietnam Youth Union has finished building and operating the first estate which is the community cultural house for Lu ethnic minority in Lai Chau. "Steps for the community" is an activity that takes place on a national scale to raise funds to build a community cultural house for ethnic minorities. This is a practical activity, playing an important role in preserving and developing national traditions. Community culture house will be a place where people come to live, practice, learn, to improve their physical, spiritual spirit and strengthen solidarity. This is also a place to collect, store, research and promote the national cultural heritages, associated with socio-economic development goals where ethnic minorities live in particular and the country in general