Stage 5 - "Steps for the community" officially kicks off
11/06/2022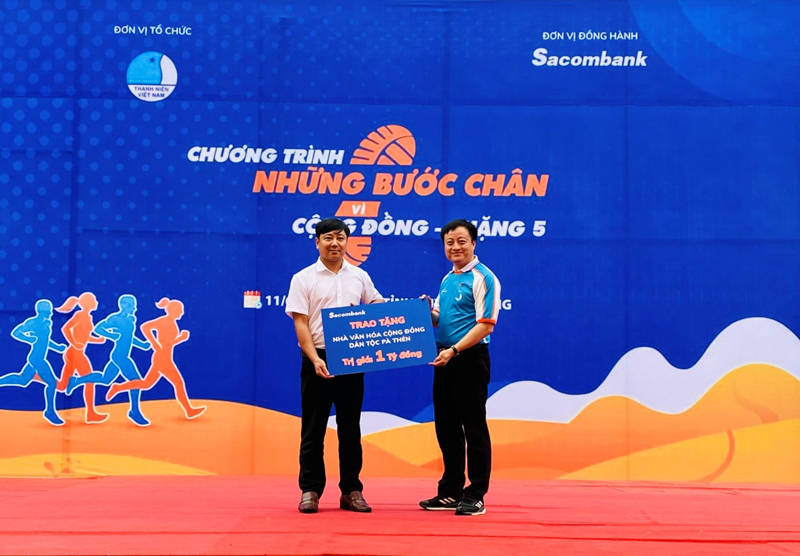 The event kicking off stage 5 on the morning of June 11 was attended by Mr. Nguyen The Giang - Vice Chairman of Tuyen Quang Provincial People's Committee; Mr. Nguyen Hai Minh - Standing Vice Chairman of the Central Committee of the Vietnam Youth Union and Mr. Nguyen Tran Sinh - Director of Sacombank Phu Tho Branch.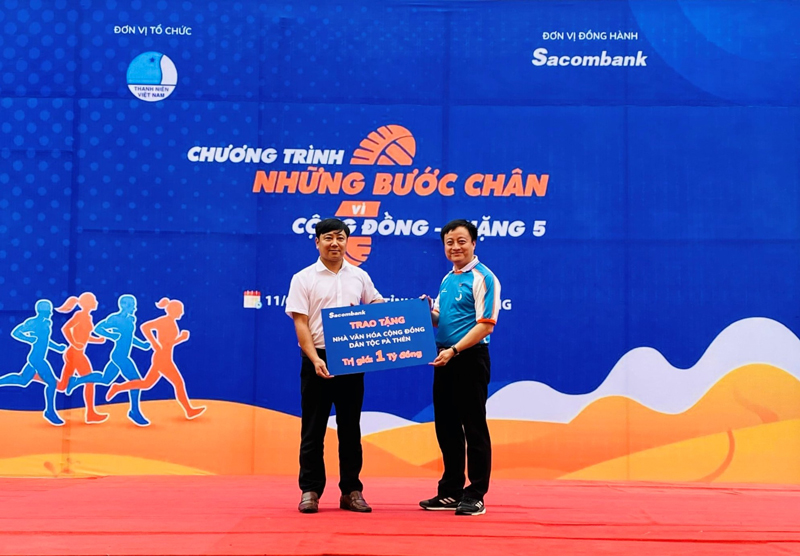 Mr. Nguyen Tran Sinh - Director of Sacombank Phu Tho Branch (on the right) hands over the symbolic board of Pa Then Community Cultural House worth VND 1 billion to the locality.
Also at the event, Sacombank presented 40 gifts/scholarships to village elders, village chiefs, policy households, and students from ethnic minorities with difficult circumstances. At the same time, coordinate to carry out the groundbreaking ceremony for the construction of a community cultural house for the Pa Then ethnic group.
The registration portal to participate in the race at website www.sacombankrunnersclub.com opened and recognized athletes' contributions at 00h00 on 11/6 and will close at 23:59 on 3/7/2022. The program does not limit participants and does not specify the distance to register, athletes can walk or jog, just need an average speed of 4 minutes/km to 20 minutes/km.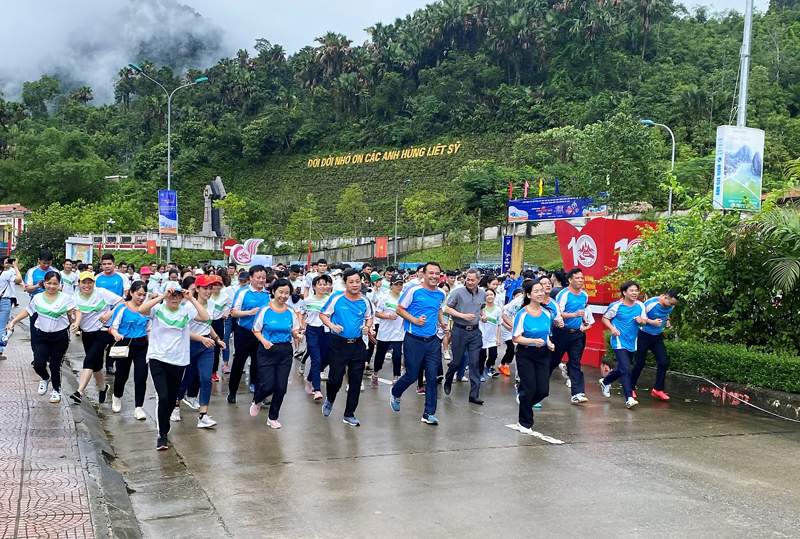 After the launching ceremony, all delegates and 500 union members, members and young people participated in jogging/walking to respond to Stage 5 - Steps for the community.
Right at the very beginning, the program attracted more than 41,000 registered athletes nationwide. At the end of the program, 200 athletes (100 men and 100 women) with the highest cumulative kilometers will be awarded the Certificate of the Vietnam Youth Union, the Embossed Medal and the souvenir T-shirt; gifts will be sent to athletes at the registered address.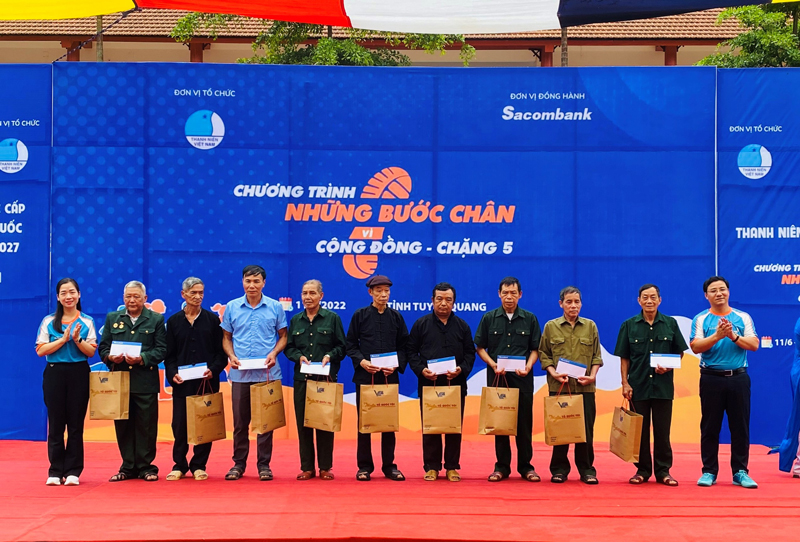 In this round, Sacombank presented 20 gifts to the village elders, village heads and policy households who are ethnic minorities in difficult circumstances.
Steps for the Community is a walking/running program launched by the Vietnam Youth Union and Sacombank is a companion to raise funds to build a Community Cultural House for ethnic minorities.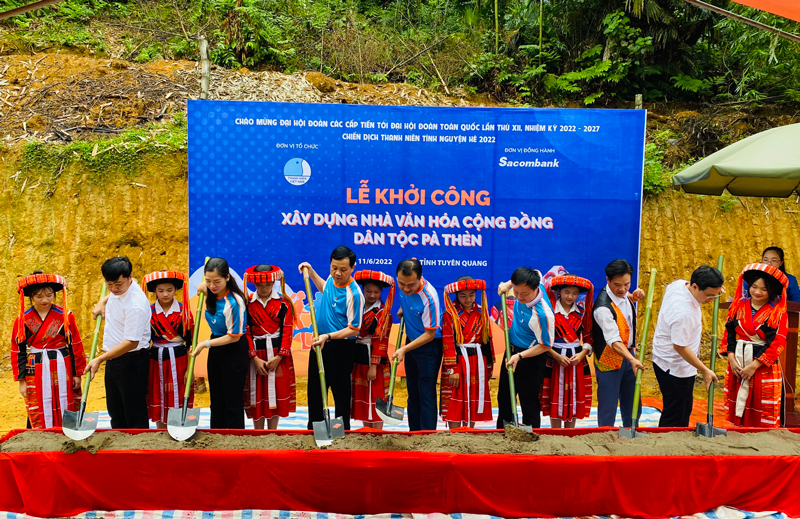 Groundbreaking ceremony for the construction of the Pa Then ethnic community cultural house in Tuyen Quang province, June 11 morning.
This is a practical activity with the aim of creating a space to collect, research, preserve and promote the values of the national cultural heritage, in association with the goal of socio-economic development for the locality in the region of ethnic minorities live.