Sacombank allocated nearly VND 11 billion for the "Nurturing dreams" scholarship 2023
05/09/2023
Eligible candidates for the 2023 scholarship include middle and high school students from all provinces and cities where Sacombank operates branches. Also eligible are second-year students majoring in Economics, Law, and Information Technology at universities in Hanoi, HCMC, and provinces in the Southwest region. The primary criterion for consideration is an average academic score of 7.0/10 or 2.5/4 or higher for the 2022-2023 academic year.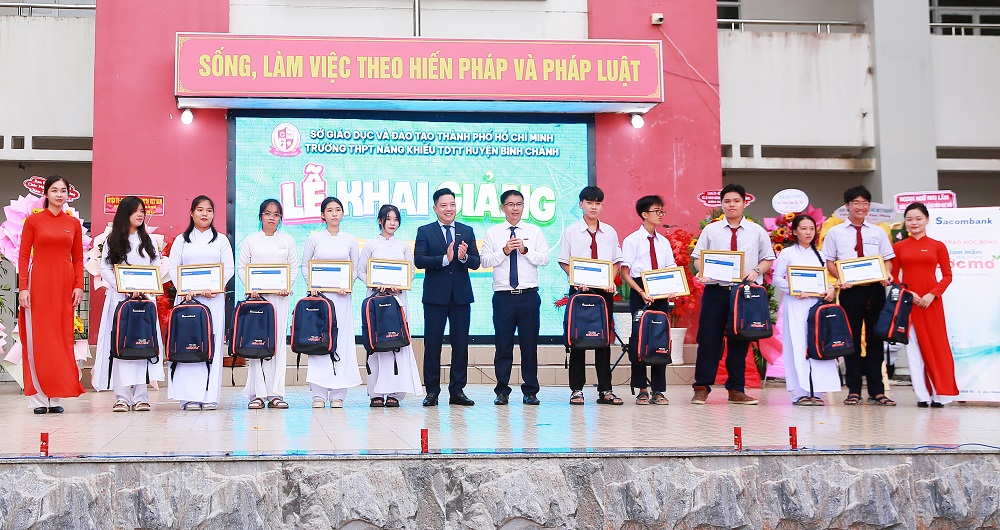 Awarding scholarships at Binh Chanh District High School for the Gifted and Sports (HCMC)
During July and August of 2023, Sacombank collaborated with educational institutions to identify nearly 3,800 deserving scholarship recipients, including 200 students in Hanoi and 169 students in Ho Chi Minh City. Notably, this year marked the first time that Sacombank introduced a writing contest with the theme "Spread Your Wings and Fly High" to further boost students' spirits. On 5/9/2023, Sacombank simultaneously presented nearly 3,800 scholarships, each valued at VND 1.5 million, along with backpacks. Additionally, 290 prizes, ranging from VND 500,000 to VND 5 million, were awarded to students who excelled in the writing contest.
College students eligible for full scholarships are required to submit applications according to the instructions available on the sacombankcareer.com website, starting from October 2023. Selected candidates will progress to the Conquest Round, scheduled for November 2023, where they will undergo direct interviews. Sacombank will ultimately select 40 students who will receive full scholarships, each valued at VND 75 million, along with backpacks. These scholarships will be awarded for three consecutive years, providing an annual grant of VND 25 million until graduation.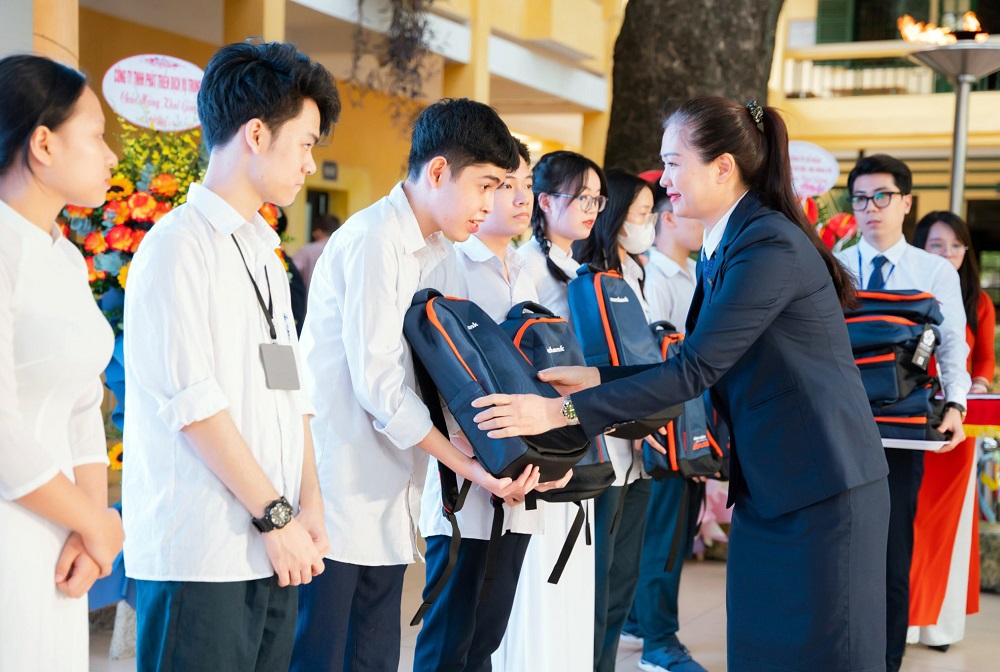 Awarding scholarships at Nguyen Thi Minh Khai High School (Hanoi)
In addition to full scholarships, Sacombank will also extend nearly 100 one-year scholarships, each worth VND 10 million, along with backpacks, to students who qualify for scholarships at universities with long-standing partnerships with the bank.
The "Nurturing Dreams" scholarship program has been a Sacombank tradition since 2004, inaugurating each new school year to inspire and empower students on their educational journey and in pursuing their dreams. To date, the bank has awarded over 42,200 scholarships, totaling nearly VND 61 billion. Moreover, Sacombank consistently facilitates students' participation in training activities, orientation programs, skills development courses, internships, and job fairs, thereby making tangible contributions to education and offering career development opportunities to the younger generation.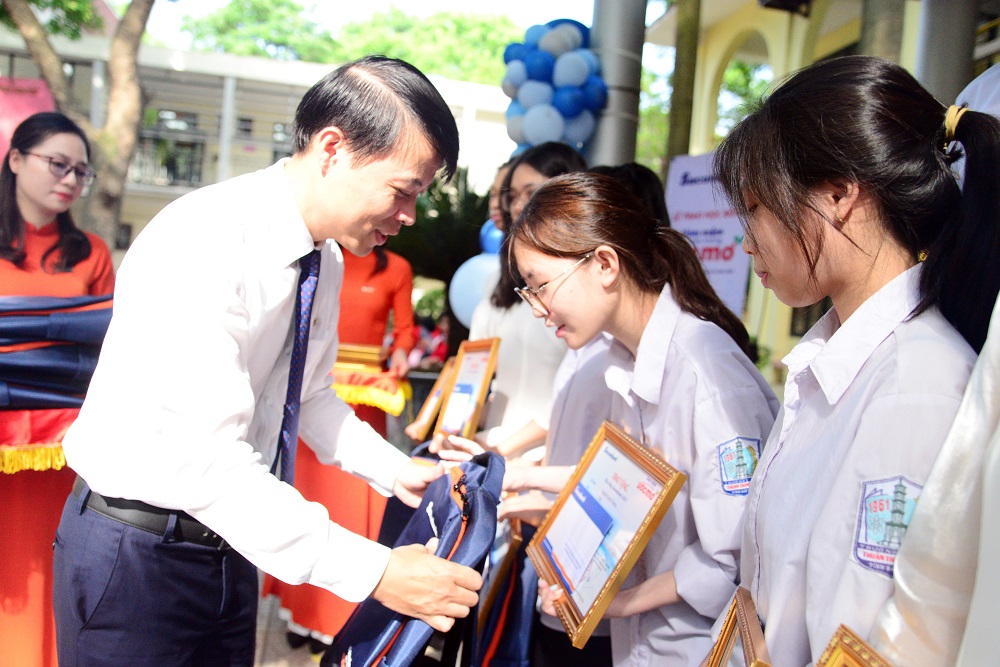 Awarding scholarships at Thuan Thanh High School (Bac Ninh)

Awarding scholarships at Hue National High School (Thua Thien Hue)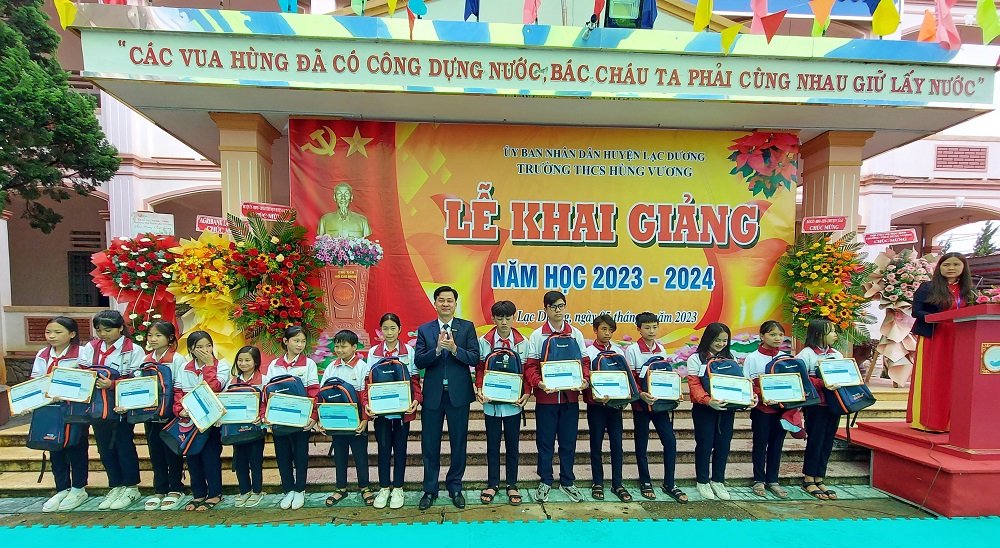 Awarding scholarships at Hung Vuong Secondary School (Lam Dong)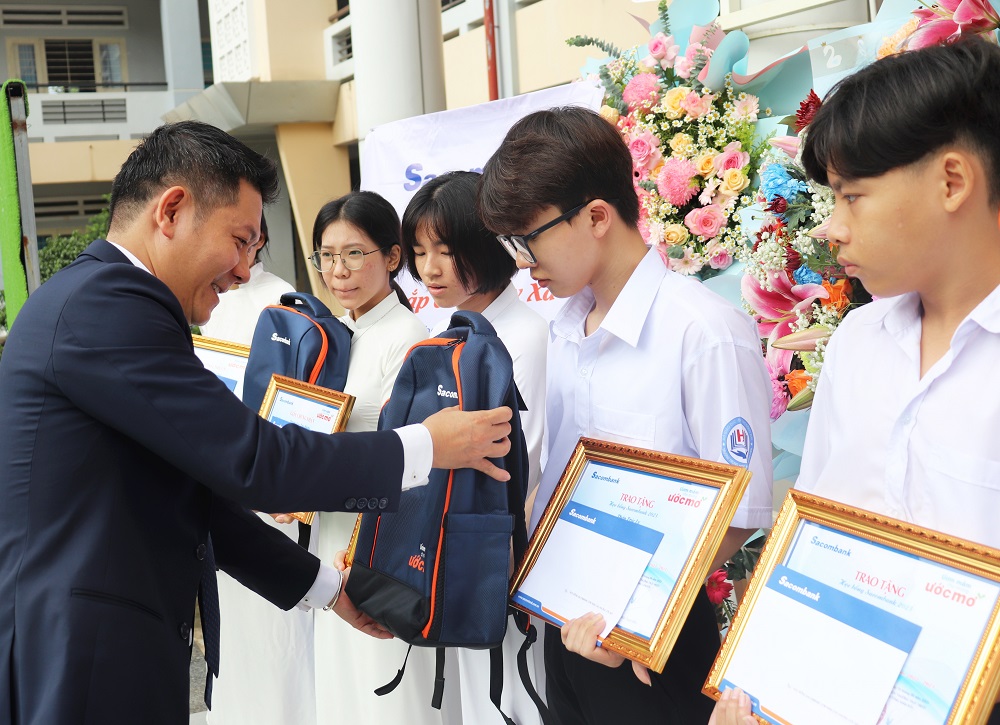 Awarding scholarships at Hoang Dieu High School (Dong Nai)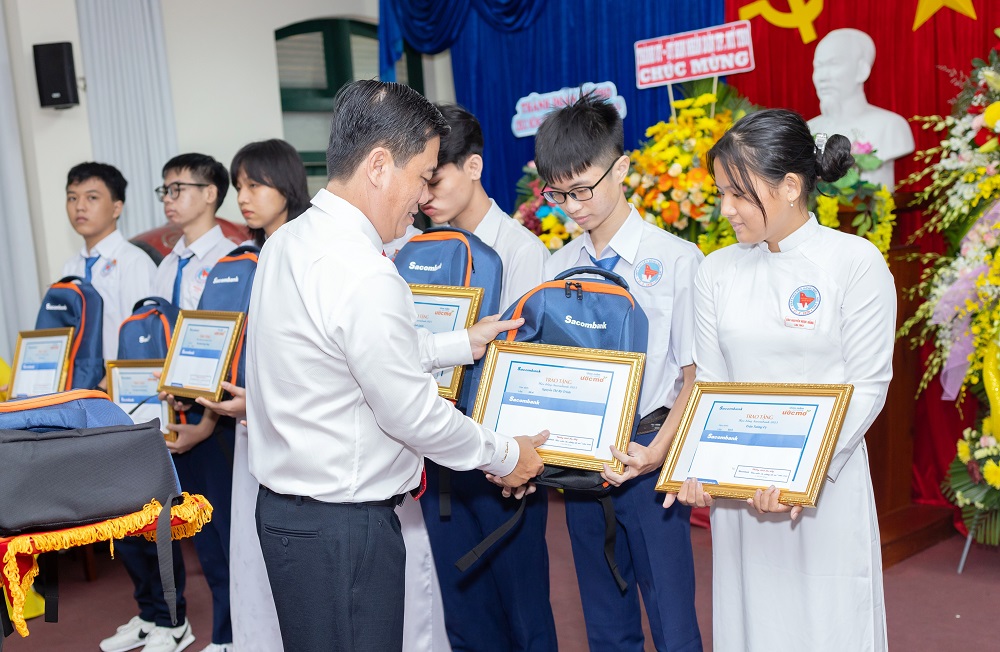 Awarding scholarships at Nguyen Dinh Chieu High School (Tien Giang)