Sacombank initiates the adoption of Basel III and strengthens its risk management capacity system
07/06/2023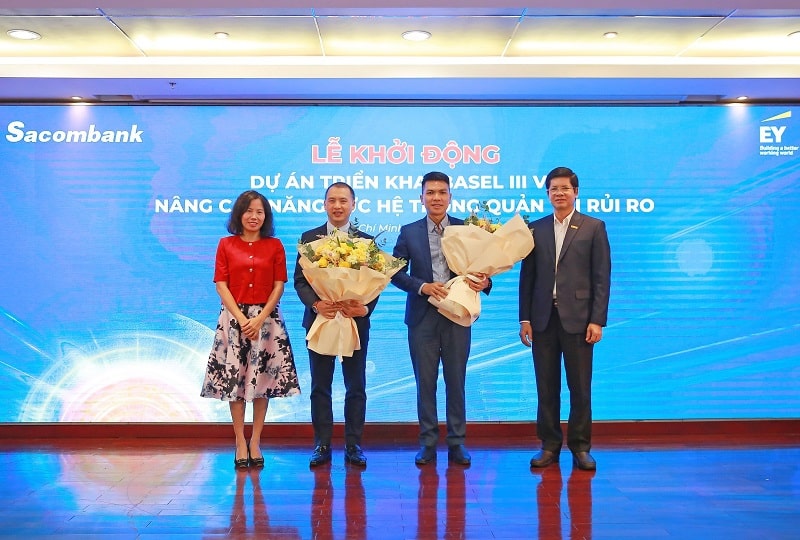 Mr. Pham Van Phong, Vice Chairman of Sacombank's Board of Directors, stated, "Sacombank recognizes the importance of implementing Basel III regulations and enhancing its risk management system. This is a crucial factor that enables Sacombank to successfully complete its restructuring project, optimizing all business activities while ensuring safety and operational efficiency. Through collaboration with our esteemed partner, EY Vietnam Consulting Joint Stock Company, we believe Sacombank will make steady progress, building trust and confidence in the market. This will serve as a crucial foundation to achieve higher goals and expand into regional and international markets."

Ms. Nguyen Thuy Duong, Chairwoman of EY Vietnam Consulting JSC, commented, "Banks face increasingly diverse risks and challenges in their operations. The implementation of Basel III and the commitment to improving the risk management system reflect Sacombank's long-term strategic vision. This vision not only aims to ensure compliance with financial safety regulations but also leverages risk management in strategic and business decision-making, promoting sustainable development and meeting international standards in the long run. We are honored to be trusted by Sacombank in this immensely important transformational journey."

With the vision of becoming the leading modern and multi-functional retail bank in Vietnam, Sacombank has been steadily improving all aspects of its operations in recent years. Enhancing the risk management system in line with international practices, the business environment, and corporate culture is Sacombank's top priority. Sacombank's achievements have validated the soundness of this long-term strategy: the capital adequacy ratio has consistently been maintained in a balance between risk control and business growth, liquidity has always been ensured, credit quality has improved, and prudent ratios have been well-managed and maintained within safe thresholds.